Kwik-Klik's partnership with Octink
takes work-site branding to a new level
When the UK's most advanced hoarding systems are joined by the UK's leading display graphics specialists, your on-site branding possibilities are limitless.
The combined expertise of Kwik-Klik and Octink creates a seamless hoarding+graphics service from concept to installation. This includes the vital stages of site consultation, hoarding configuration, graphic design concepts, project phasing, artwork, print and installation.
High profile brand consistency
We offer a bespoke all-in-one service that will take full account of your site's branding opportunities and constraints. A full range of proven hoarding systems can be tailored to your needs and deliver high-impact, consistent branding which will raise the profile of your project.
Octink's graphics expertise includes site-wide 3D graphics, illuminated displays, banners, building wraps, totem signage and marketing suite interiors.
Professional project management and imaginative, premium quality finishes are guaranteed when you choose to work with both Kwik-Klik and Octink on your next premium project.
To discuss your next site-wide branding project, call Kwik-Klik's Andy Lowe on 01543 399 790 or email andy.lowe@kwik-klik.co.uk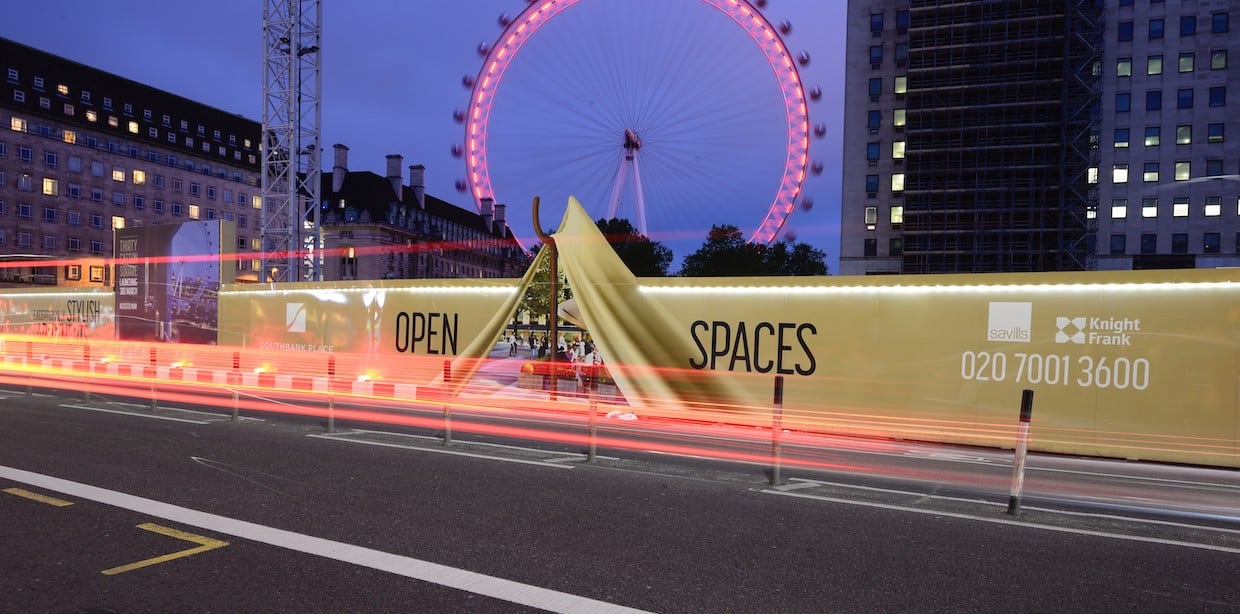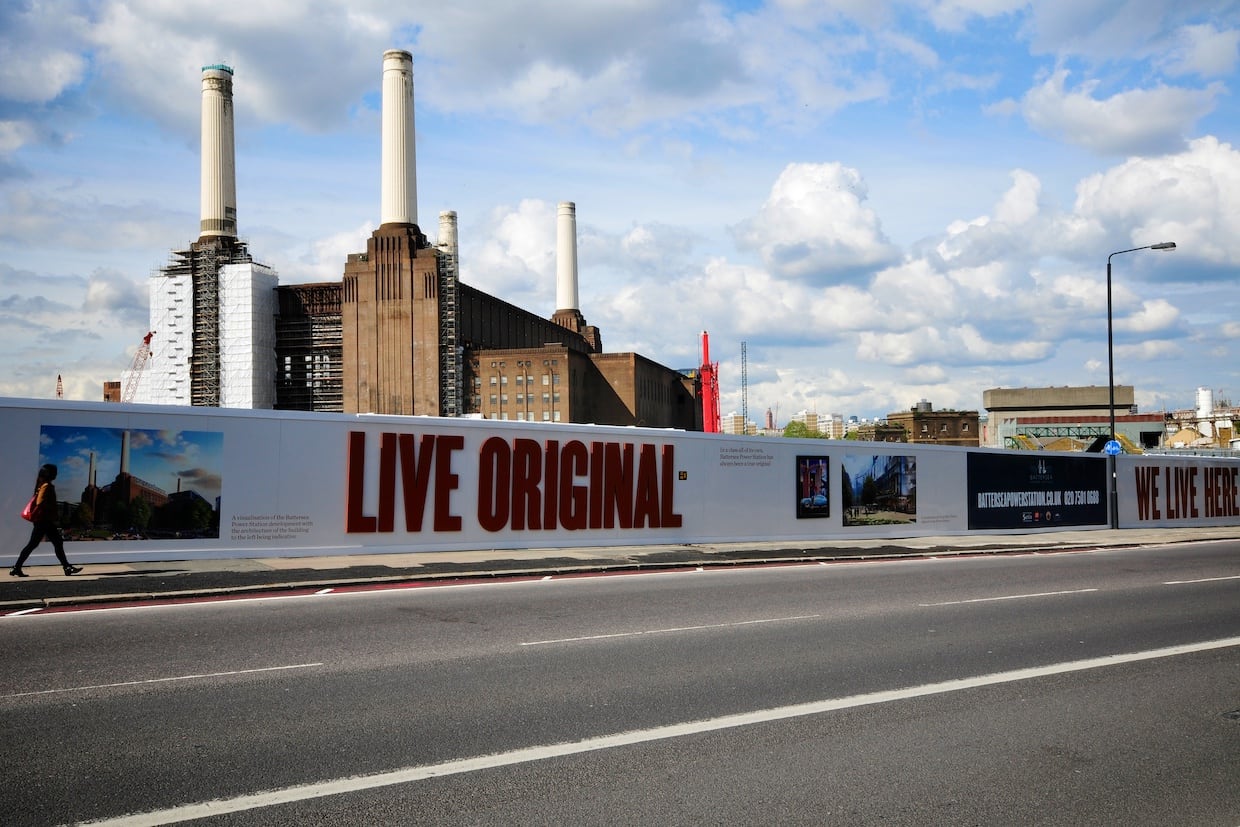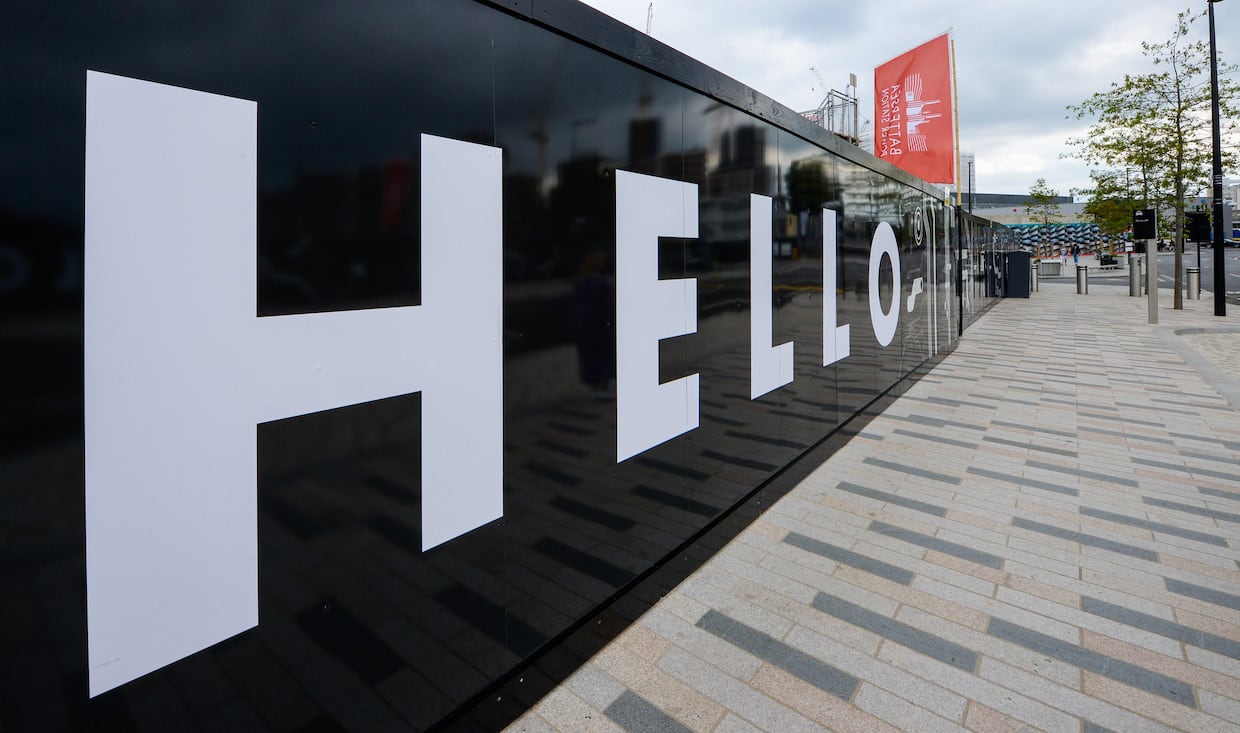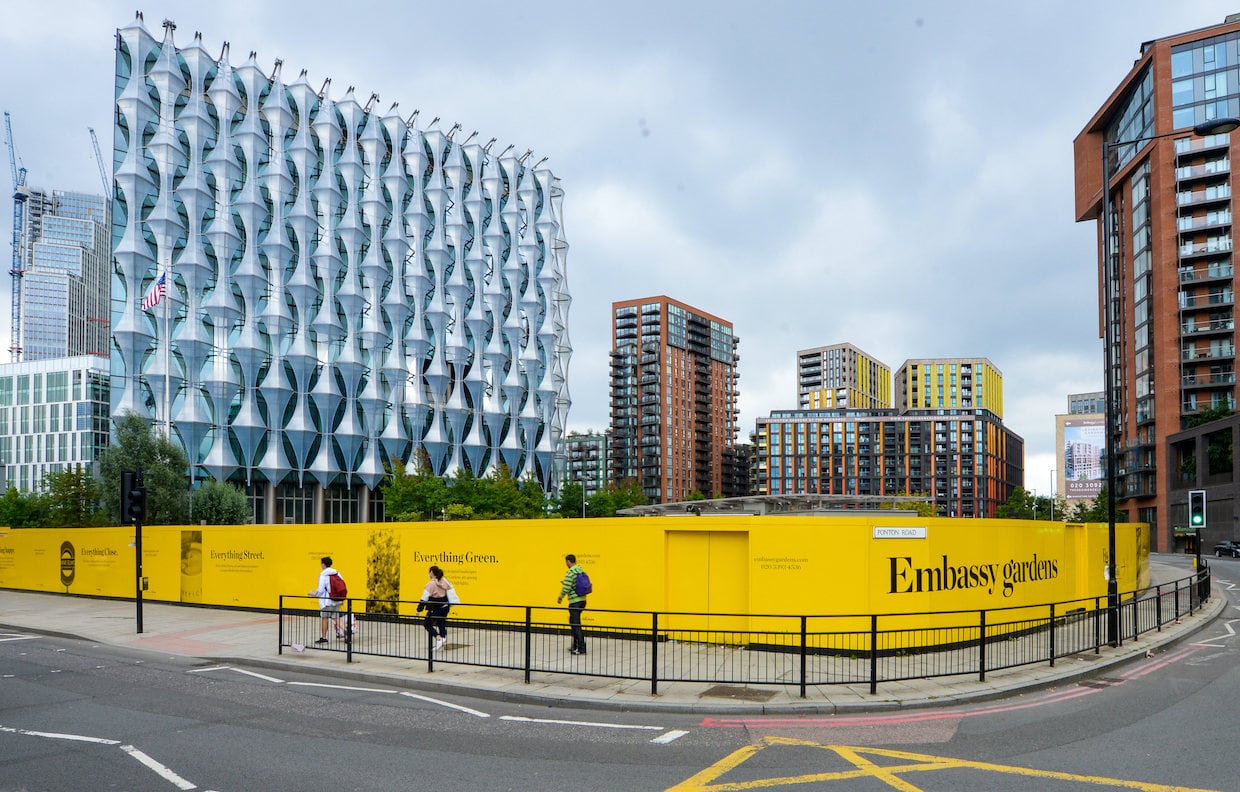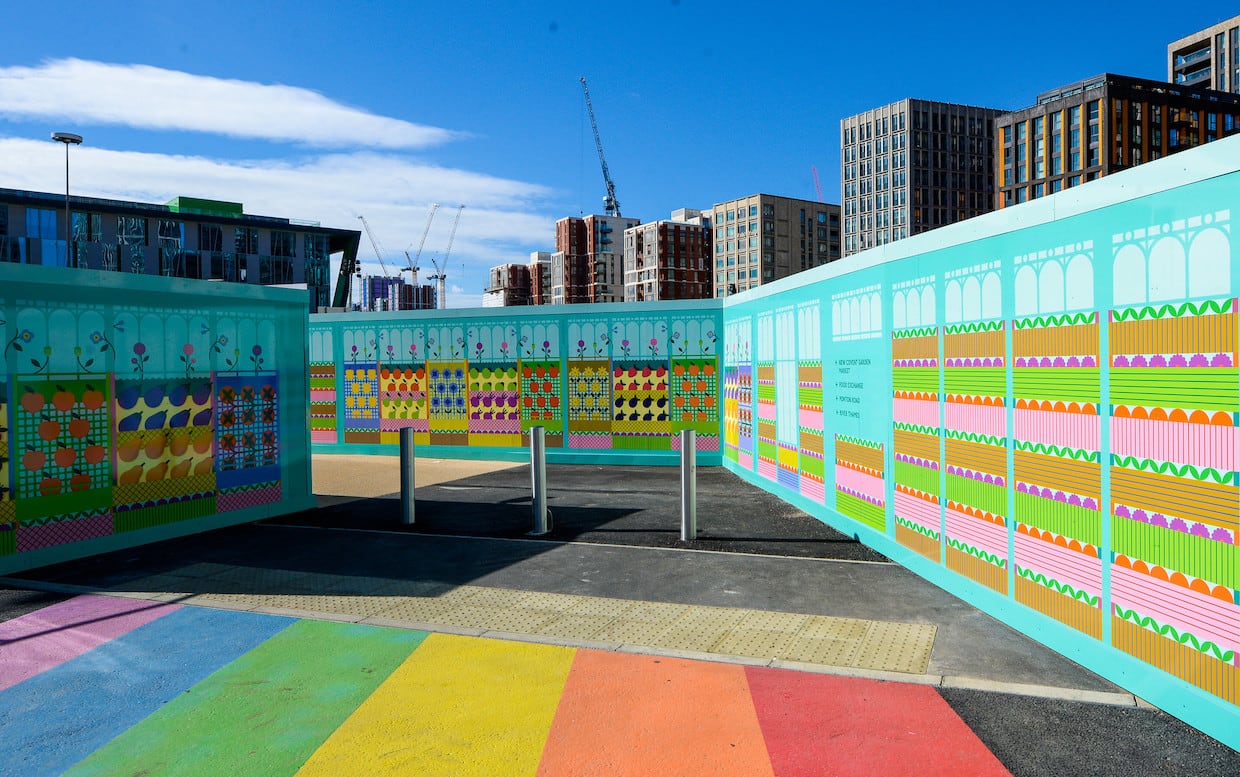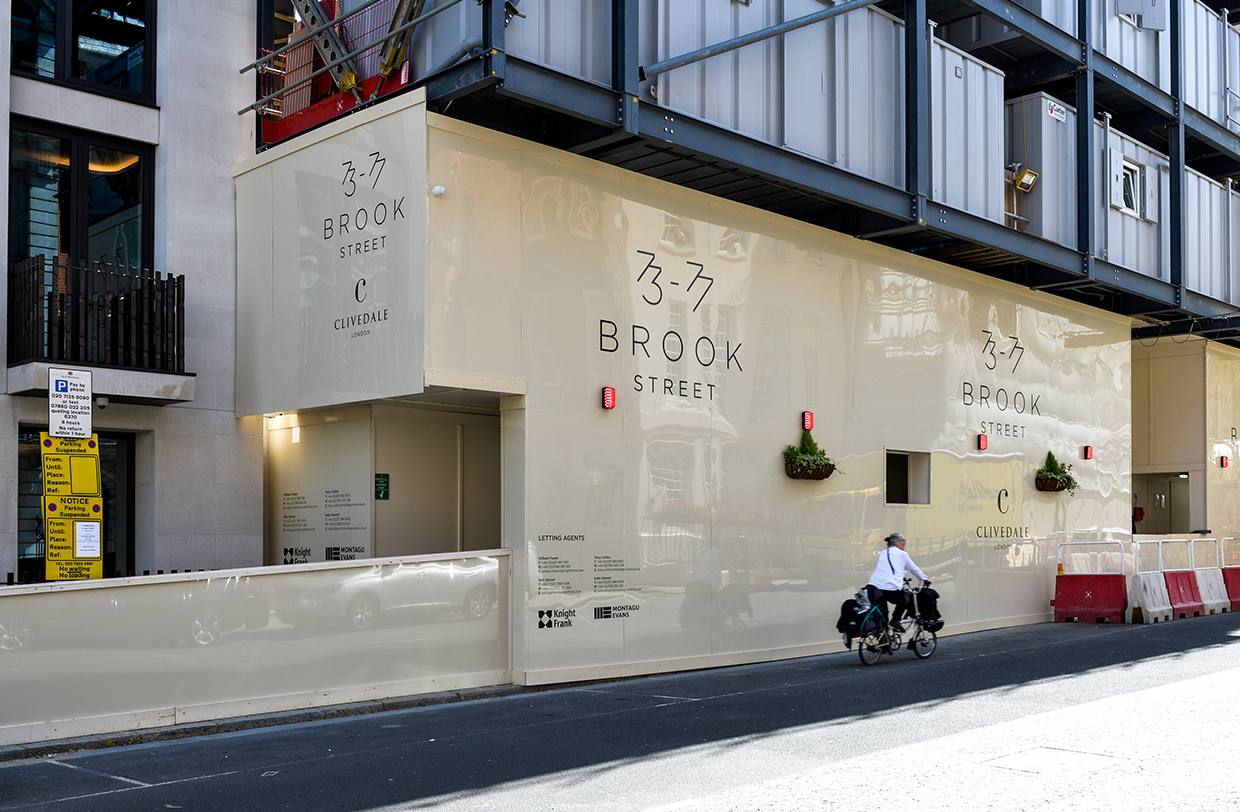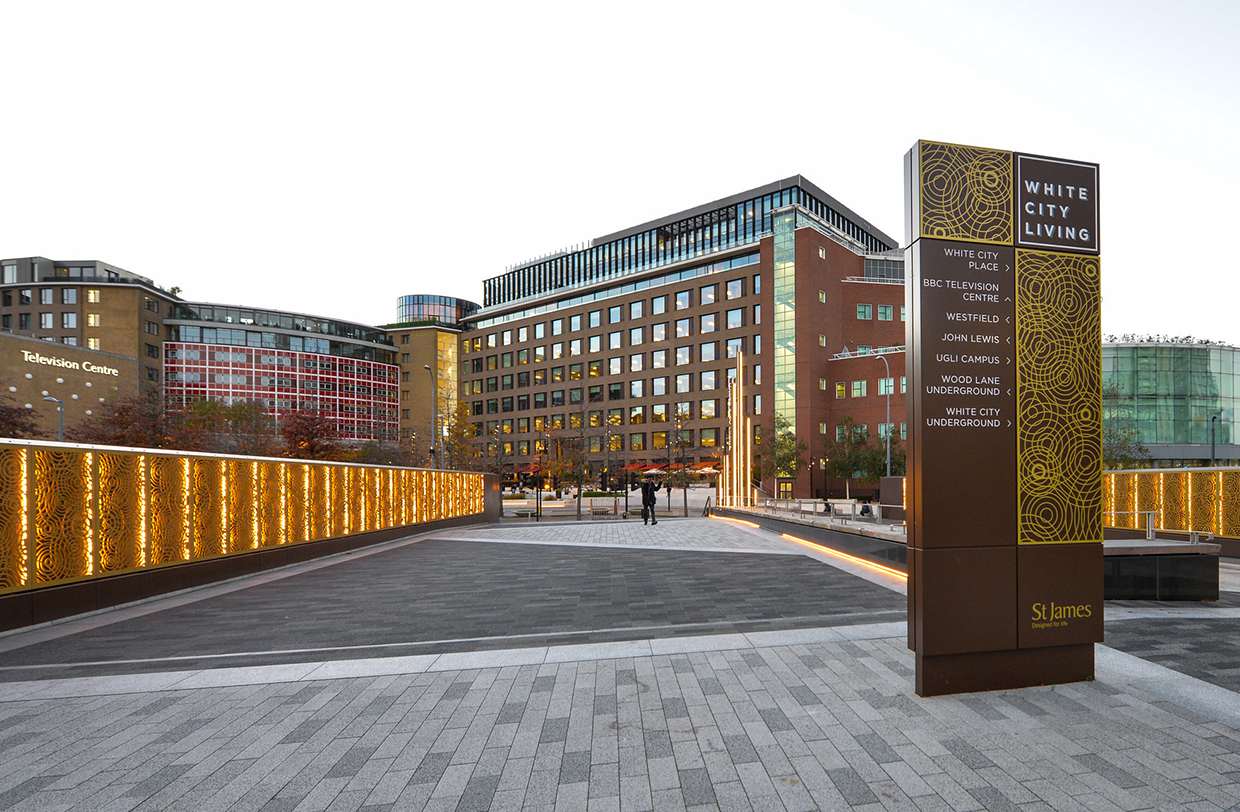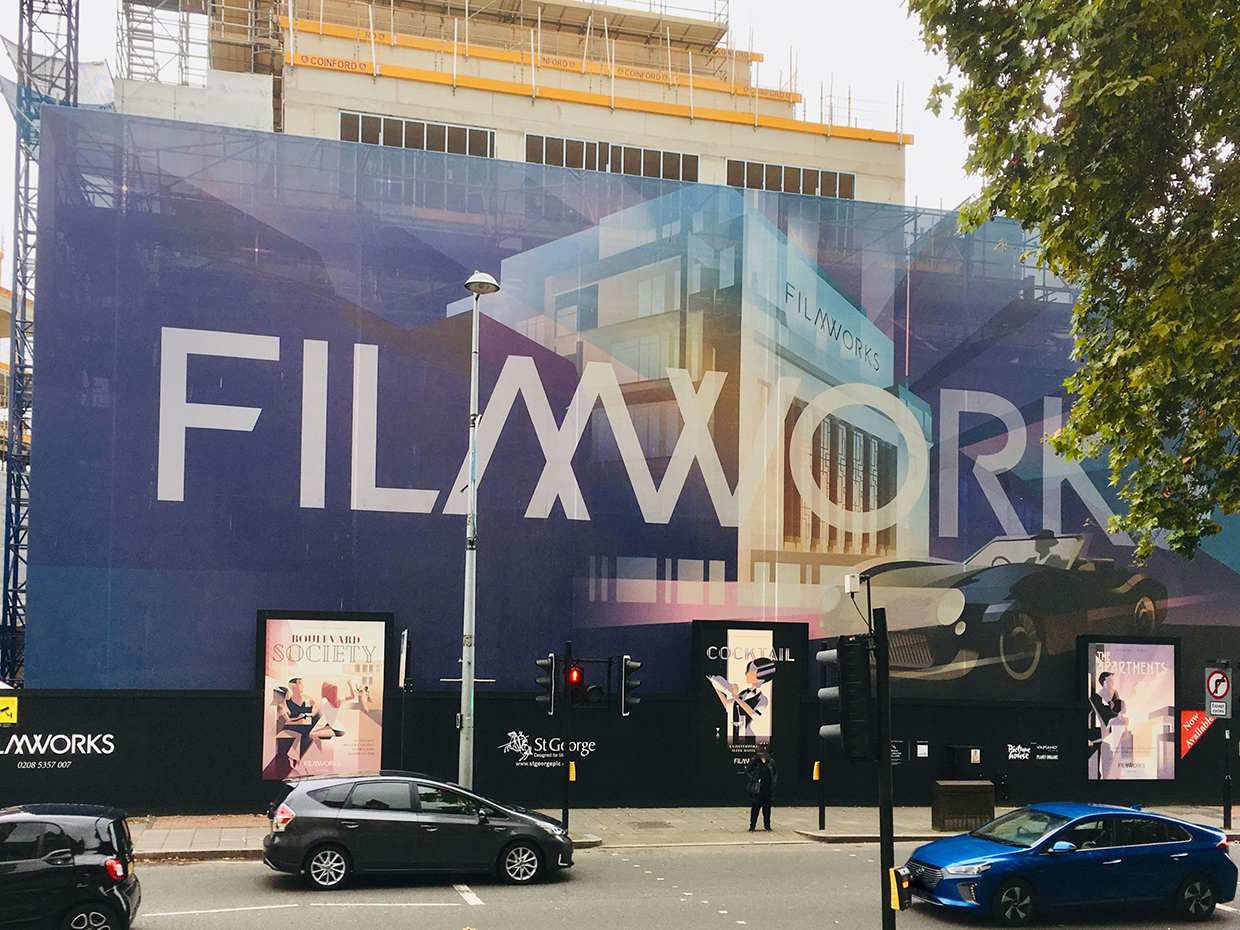 An article in Image Reports, a leading graphics industry magazine, included a discussion of the partnership between Octink and Kwik-Klik. Mike Freely, marketing and sustainability director, outlines the synergy between the two companies…
"Traditional hoardings constructed from timber are inherently unsustainable, so finding a business like Kwik-Klik, that is built on providing a genuine eco alternative, was a great fit to everything we are already doing.
The materials they use for internal and external hoardings are re-usable and recyclable and, when paired with our eco-rated graphics, the result is a major tick for our construction sector clients, as well as retailers and those involved with live events looking to solve sustainability in their supply chains.
The relationship with Kwik-Klik is highly collaborative on both sides. We are working together to explore new mutual opportunities for hoardings and graphics and adding great value along the way."
Image Reports (11 February, 2022)
Read the full article here. Image Reports is an information resource for the wide-format digital print industry discussing new print and finishing tech, business needs and sustainability.