Kwik-Klik clients include…
World class systems for construction sites
Kwik-Klik has unrivalled experience in providing high quality hoardings for construction sites. We offer bespoke systems and configurations to match the site terrain.
Eye-catching hoardings for retail environments
Kwik-Klik has developed innovative hoarding solutions for the UK's top supermarkets and retailers. Our work covers both interior and exterior projects.
Re-usable and recyclable 'zero waste' hoardings
Our comprehensive range of re-usable systems (featuring 100% recycled PVC panels) will boost your project BREEAM scores and reduce your carbon footprint.
Airports, Rail, Underground Utilities and Manufacturing
We configure and install our secure hoarding systems in live airport, rail and industrial settings. We will advise on the best system to meet all programme and safety criteria.
Partition walls – temporary and long-term solutions
Our partition wall systems can create bespoke temporary or semi-permanent walls in almost any indoor environment including retail, warehousing and offices.
Bespoke planning for clients and principal contractors
We will specify, plan and install your hoarding to meet your programme requirements. Our re-usable systems can be re-located as required during complex phased projects.
Looking to order materials only?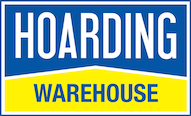 Buy our easy-fit, re-usable hoarding systems direct and fit yourself. We supply all fixings and can advise you on performance, configuration and quantities.
Visit www.hoardingwarehouse.co.uk for more.
Need branded hoarding graphics?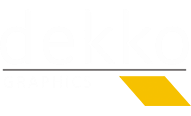 Our in-house graphics team at Dekko can plan, design, artwork, print and install branded graphics on your hoarding, working in co-ordination with Kwik-Klik.
Visit dekko-graphics.co.uk for more.