Retail Graphics to communicate, inform, inspire, disrupt, and brand
In a busy retail environment, staff are not the only source of information. In fact, visual cues on the walls, doors, and even floors are often the most direct ways to discover things. From something as simple as locating a department or changing rooms, to inspiring purchases. Graphic devices around stores are not even just for customers, they can be used to communicate and motivate staff too.
A variety of retail graphics formats
The various surfaces in retail environments offer opportunities to achieve a range of objectives. We can offer several graphic formats to achieve them:
Wall, door, and floor graphics
Large format wall graphics
Graphics designed to do more than just sell
Graphics augment the retail environment in many more ways than simply enabling stores to sell more (as valid a function as that is). We have created clear accessible signage for toilet facilities and inspiring messaging in colleague-only areas as well as branding in external areas such as car parks and trolley stores. We've also produced high impact disruption graphics to grab attention or tease of forthcoming developments.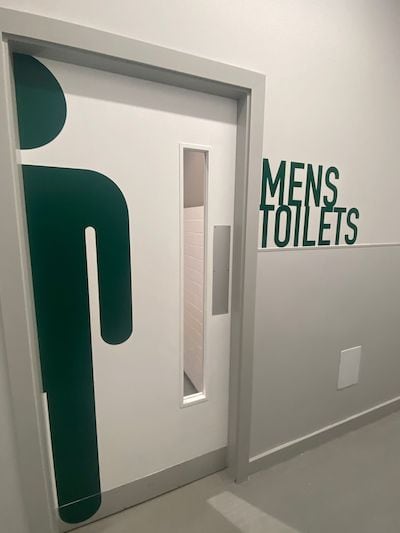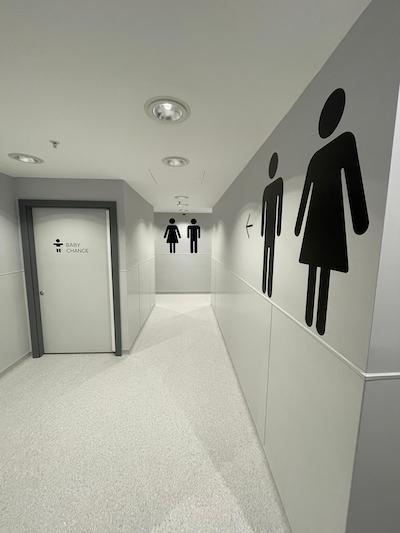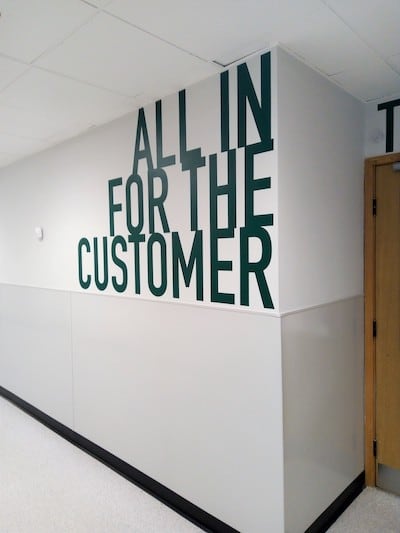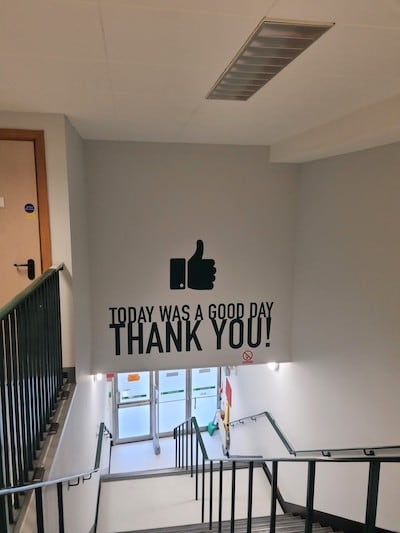 Designed, produced, and installed by Kwik-Klik
Our capabilities in retail mean we can apply graphic imagery to a wide range of surfaces at large scale with a highly professional finish that is easy to maintain. We have our own in-house graphics team so we can offer creative solutions or work with your own designers to maximise communication opportunities.
We work with retailers and their main contractors to deliver graphic displays that not only deliver on visual appearance and message but are sufficiently robust and hard wearing for high traffic interior environments and the weather conditions of outdoor spaces. We also provide practical solutions such as tinted window films to reduce glare and heat, and glass manifestations to meet health and safety requirements.
See below for more examples of our Retail Graphics installations. To see all of our Graphics services please also visit our Hoarding Graphics and Healthcare Graphics pages.
Contact us to find out more
We can work with any retail space, contact our graphics lead, Tony Stead to discuss your requirements.